so, everyone always posts what the snow looks like when it falls thick and fast. well, here's chicago in the winter, taken from my bedroom window.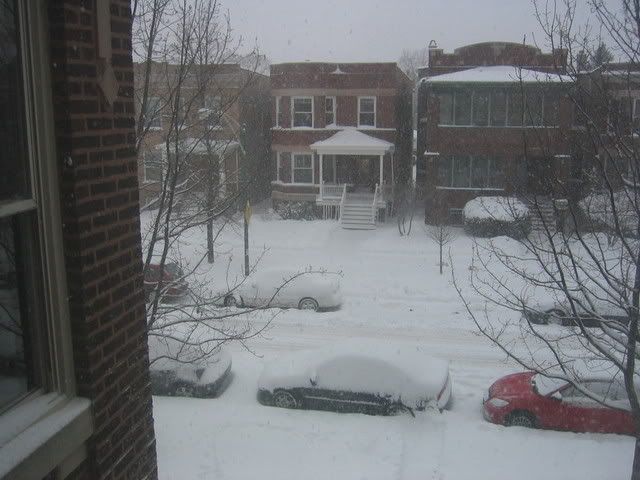 and, just because it's about time i take it down, here's what christmas looked like in chicago, taken from my living room.
( cut for the ridiculousness of the holiday season )
in other news, with the snow came this god-awful cold that wouldn't let me sleep last night and won't let me work out today. i'm rather attached to that pesky habit of breathing, you know. preferably without sounding like a breeding cow. meh.
also, work has no hours to give me. i've worked
two days
this past week and they only have me scheduled for
one
next week. one day? really? how am i supposed to pay for the heating bill, i wonder? we keep it set on 65 so the pipes don't freeze, but it's still bloody cold in our house and the bill was still over $300.
i kind of hate today.